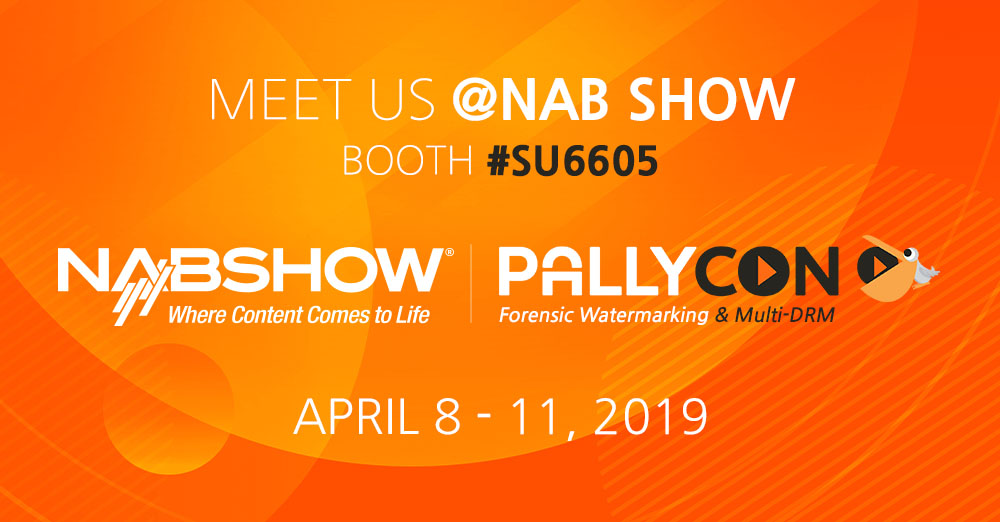 Meet PallyCon at NAB SHOW 2019 | April 8 – 11 | LAS VEGAS
INKA Entworks will participate in NAB SHOW 2019 and introduce PallyCon cloud based Multi-DRM and Forensic Watermarking. Stop by our Booth #SU6605 (in South Upper Hall) at NAB show 2019 to learn how simplified your content protection workflow!
About NAB Show
Powering what the industry creates and how the world consumes.
This is the ultimate event for media, entertainment and technology professionals looking for new and innovative ways to create, manage, deliver and monetize content on any platform.
Explore the Innovations Fueling Media and Entertainment
NAB Show is where ground-breaking technology is unveiled, innovative solutions are displayed and game-changing trends are exposed. Prepare to explore aisle after aisle of awesome tech, cool gear, smart software, capable cloud solutions and limitless ideas and inspiration. Only here can you roll-up your sleeves and be hands-on with the products, services and people driving the future of content.