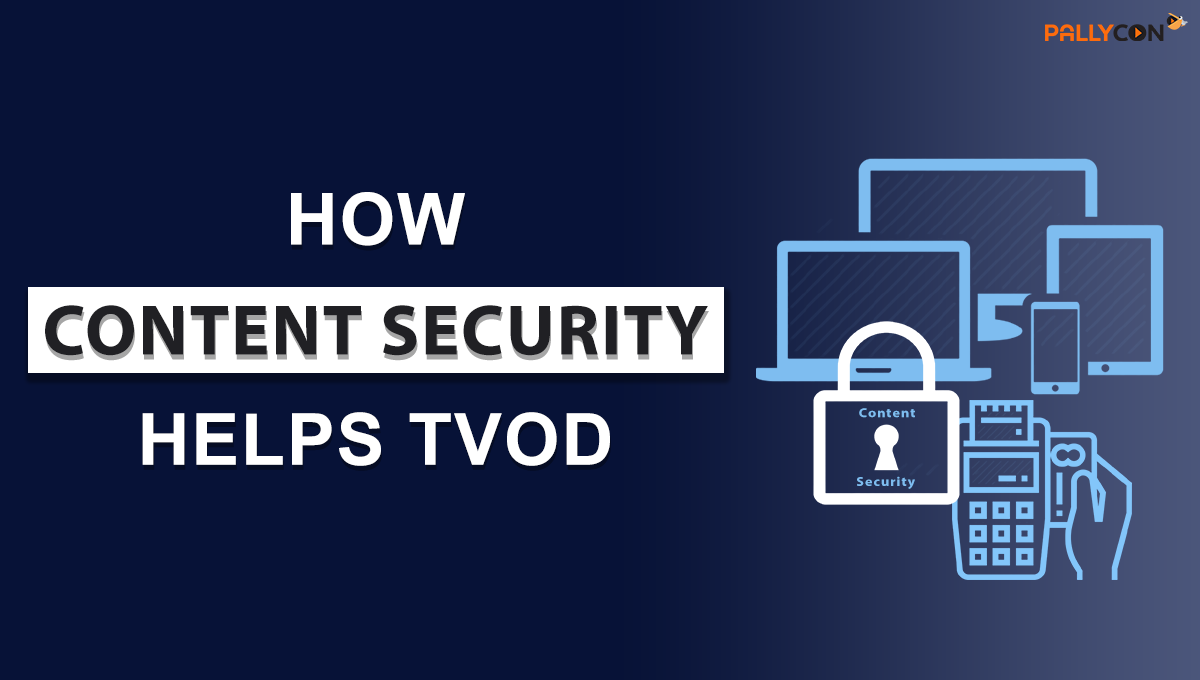 How Content Security Helps TVOD
During this tough time of COVID-19 where theatrical releases are not happening due to social distancing norms, content creators and distributors are facing challenges to monetize their premium and exclusive content.
In the current market of so many Video on Demand (VoD) services and market clutter, the main dilemma comes to mind of any service/content provider is which model should be adopted for monetizing the content on their platform(s).
There are three main monetization models commonly used by VOD businesses: SVOD (subscription video on demand), TVOD (transactional video on demand), and AVOD (Advertisement-based video on demand).
SVOD is subscription video-on-demand: Similar to traditional pay-TV packages, SVOD allows consumers to access an entire catalog of content for a flat rate, typically paid monthly.
AVOD is advertising-based video-on-demand: Unlike SVOD and TVOD services, consumers can access AVOD for free.
TVOD is transactional video-on-demand: Basically the opposite of SVOD platforms, TVOD allows consumers to purchase content on a pay-per-view basis. You can think of it as an online Blockbuster. Consumers generally have the option to either rent or buy. In VOD terminology, these two subcategories are known as 'electronic sell-through' (EST), where consumers make a single payment for a piece of content to own indefinitely; and 'download to rent' (DTR), where distributors charge consumers a small fee to access content for a limited period of time. TVOD platforms tend to deliver higher revenues per viewer by offering consumers timely access to the most recent releases and major sporting events in real-time. Customers are offered attractive prices and promotions to entice repeat purchases.
In the TVOD model, the viewer purchases a license for the content – this license may apply for a fixed period of time, or for all eternity (or at least until the streaming service from which they have purchased is in existence). The TVOD model delivers higher revenue per viewer and is a more attractive option for differentiated content that has a niche or guaranteed audience.
Examples of TVOD platforms include Apple iTunes, Disney+ (selected titles), YouTube Movies.
Advantages of TVOD
If you are a TVoD streaming service owner, take a look at the below list of advantages of the pay-per-view monetization model that PallyCon has compiled:
Selling both single and multi-part videos
In a TVoD model, you have the option to sell both single part and multipart videos to your end-users. You can leverage your pricing strategy by defining different price points for different content. You can also monetize your live streaming videos under this model.
Setting up time restrictions
With a TVoD model, you can control the duration of time your viewers consume your content. For example, if you have some exclusive content in your video library, you can set up a time restriction for "x" hours per day or even months, as per your preferences, and start earning within the timeframe validity.
Selling Pay-Per-View bundles
This is one of the best advantages of a TVoD streaming platform- you can sell Pay-Per-View (PPV) bundles to offer bundled or a collection of videos to your end-users. Your users can simply pay for the collection of videos they want to watch. In this way, you can monetize your streaming service by providing multiple bundled video content to your viewers, say, for example- the Disney Mulan release.
Monetizing fresh releases
In the current pandemic situation, where theatrical releases are on hold, PPV or TVoD offers the best revenue opportunities for monetizing fresh video releases like Disney+Hotstar is leveraging for the recent Bollywood movies. Generally, the audience has a greater affinity towards a newly released movie or TV series and they are willing to pay more to watch the content before others. Thus, as a streaming business owner, you can charge an extra amount for newly-released content leading to immediate payment from users.
Benefits of content security for TVOD
As the window for publishing the premium or PPV content is very crucial and so is the protection of these content along with other library content. However, the time to market the content under TVOD is very limited. So the mechanism to protect the content should be also flexible and easy to implement which one can achieve by implementing a Multi-DRM solution provided by PallyCon which is the industry's 1st SaaS-based solution.
Also, under TVOD you license your content to users under specific usage rules like for a limited number of views, downloads, and period (offline download as well).  For having a robust TVOD business model for monetizing the video properties, a Digital Rights Management system is necessary to implement user licenses.
Using appropriate Multi-DRM solutions both security as well as content license management can be achieved easily with PallyCon products.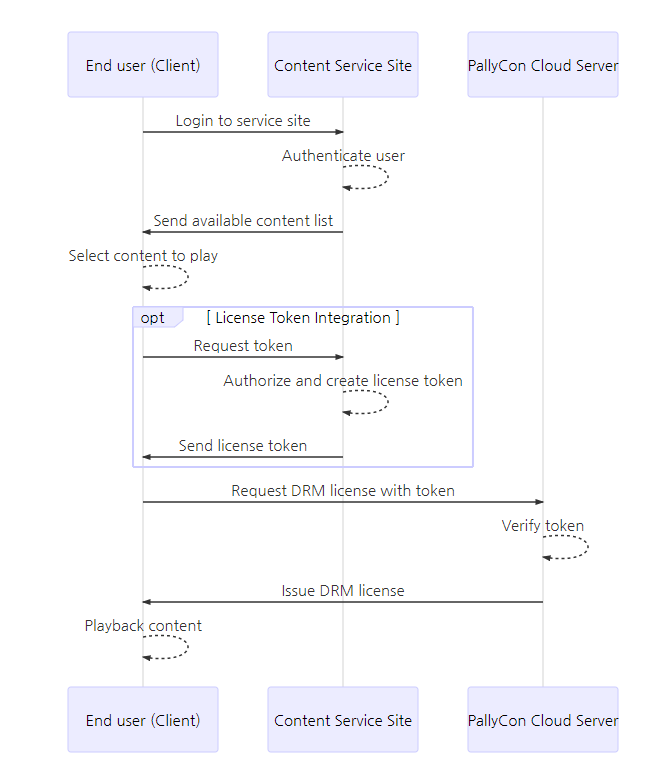 Disney Mulan Case Study
Disney+, which launched in the US in November 2019, has already amassed more than 60 million subscribers. Like other major movie studios, due to COVID-19  Disney has had to shelve its major cinematic releases, with Marvel movies The New Mutants and Black Widow both being pushed back to later in 2020.
While cinemas across the European continent were beginning to reopen, with COVID-19 cases continuing to rise in the US, Disney has made the call to launch Mulan on Disney+ on September 4 2020 under the TVoD model.
Mulan was Disney's first experiment with TVOD via Disney+. The blockbuster film set subscribers in the US back an additional US$29.99 in addition to their Disney+ subscription fee.
Disney's decision to launch Mulan as a TVOD purchase on Disney+ has reportedly paid off with over a quarter of US Disney+ subscribers forking out the extra US$29.99.
TVOD for e-learning
The sector which grew rapidly in FY-2020 was edtech. The COVID-19 has resulted in schools shut all across the world. Globally, over 1.2 billion students are out of the classroom.
Education VOD platforms can succeed with the TVOD model when they can demonstrate to potential learners the value added to them. This value addition could be scoring higher in a competitive examination or learning new skills for a new job/ promotion. TVOD is widely popular for skill-up-gradation courses.
Coursera provides universal access to the world's best education, partnering with top universities and organizations to offer courses online has around 73 Million students out of which 1.6 million students got enrolled during the COVID-19 pandemic. This shows the massive growth and opportunity of the education sector and how it yearns profit by using the TVOD model to offer individual or specialization courses at a premium price than the other courses on the same platform.
Conclusion
In order to offer these exclusive content and courses on such platforms, a robust Multi-DRM solution along with content usage license has to be implemented to ensure monetization is not impacted. This can be handled if you have an industry-approved SaaS-based solution like PallyCon Multi-DRM along with Forensic Watermarking to track down piracy is in place.