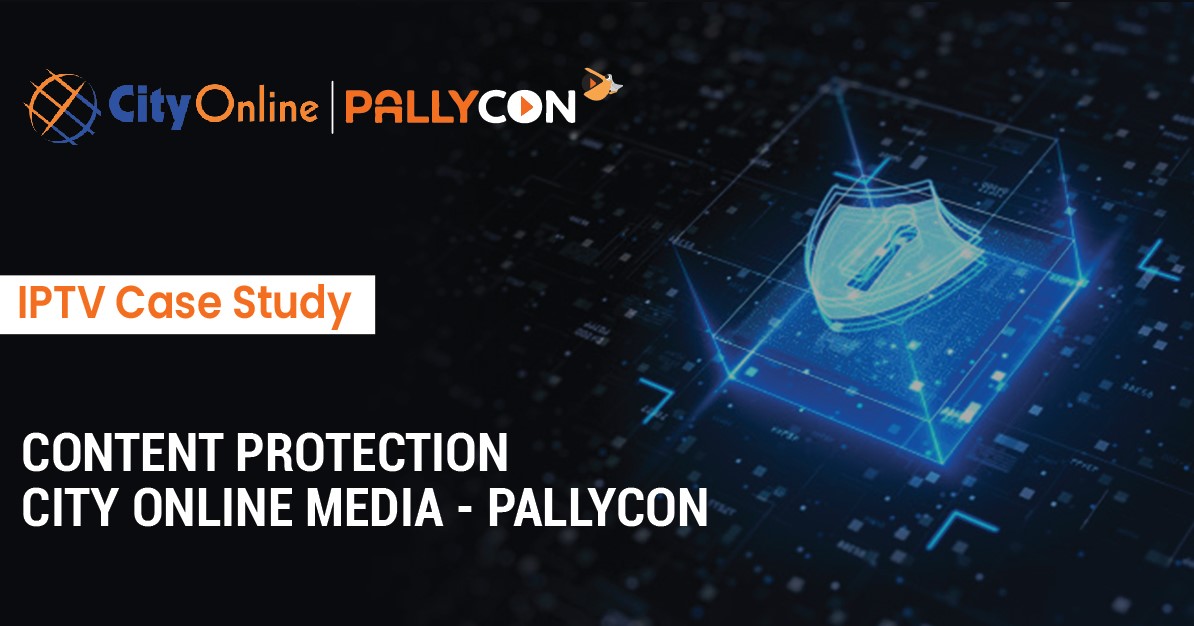 Content Protection: City Online Media – PallyCon Case Study
Business
City Online Services Limited was established in 1999 and started its ISP operations in the states of Andhra Pradesh and Karnataka. They are a Multiple 'B' Class ISP licensed to operate ISP operations in the States of Telangana, Andhra Pradesh, and Karnataka. City Online provides Infrastructure for Video Services like Video Streaming, Video-On-Demand, and Web-Casting for TV, Media Companies, and Corporates along with its Main line of business of Internet Service. In 2014 City Online Started its Subsidiary company City Online Media Private Ltd and subsequently transferred its Media Business to that Company.
Challenges
City Online is South India based, leading ISP provider who debuts in IPTV Market. They already had Internet coverage across regions, so rolling out IPTV from a coverage point of view was not a challenge. Though, IPTV has its own set of challenges.
CityOnline needed to have IPTV infrastructure setup for their existing internet service distribution.
The major challenges which come to IPTV are with respect to the latency of video and protection of content being getting pirated and meeting the regulatory requirements of the Information and Broadcasting Ministry
City online has 800+ channels almost every licensed channel to cater to their valuable customers.
City online would require Approved DRM to get content from Pay TV Broadcasters.
 Solution
A commercially flexible solution to easily integrate (with legacy and next-gen components) and scale to protect live streams across geographies by using an industry-standard, Regulatory  Approved  Multi-DRM solution.
PallyCon is pre-integrated with Ulka Middleware and Flussonic/Wowza/Nimble Media servers
The solution should not add any latency to the video experience in terms of delay in DRM license issuance and token generation.
Workflow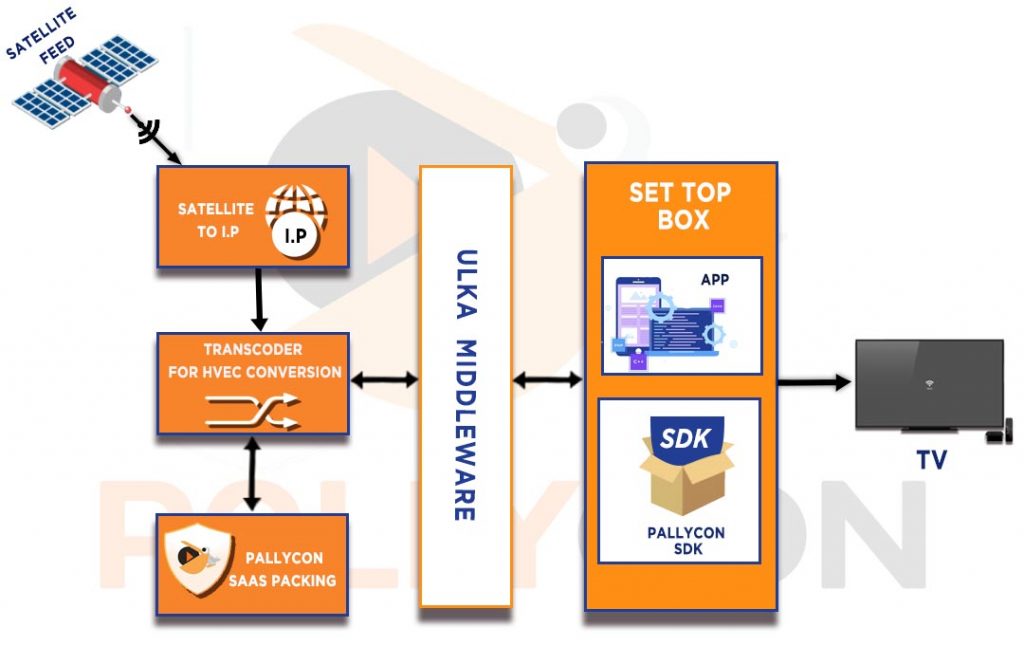 Live TV Channel feeds from the satellite is converted into IP feed using Encoders/IRD
The IP feed is further passed through a Software Transcoder using GPU Processing for Transcoding to HEVC streams and encrypting with Pallycon DRM.
For packaging purposes i.e. to apply Multi-DRM service PallyCon Multi-DRM (SaaS packaging) is leveraged using cloud infrastructure running on AWS.
The Packaged URL's are stored on the Ulka Middleware for the application to consume the URL(s) for playout.
The Ulka App runs along with PallyCon SDK running on Wi-fi based Android STB from where the subscribers can enjoy the live content.
Whenever the subscriber does a request for playout of any favorite channel the STB makes an API call to Ulka middleware requesting for secure playout URL which was earlier stored during the packaging phase.
The URL is validated by the PallyCon SDK running on STB resulting in a secure playout of content.
The Result
PallyCon's cloud-based Multi-DRM solution was leveraged for applying DRM packaging on the go for live channel feeds which were converted from AV/HDMI/DVB-S2 to IP feed and then further encoded and packaged for security.
As PallyCon's Multi-DRM solution is pre-integrated with Flussonic as well as with Ulka middleware the integration was quite hassled free and reduced go-to-market time for CityOnline
PallyCon License issuance process is so fast and scalable to handle a large volume of traffic requests thus eliminating the latency to the video experience.
Due to the deep integration of PallyCon's Multi-DRM in industry-leading encoders, transcoders, cloud providers, CDN's and a wide variety of support for various end consumer devices including Mobile, Tablet, TV's and STB's helps any IPTV provider to switch to a secure video distribution as well as any traditional satellite cable provider to switch to IPTV distribution.