Transcoding & Packaging
PallyCon Transcoding & Packaging (T&P) service is a cloud-based SaaS (Software as a Service) that provides content transcoding and packaging functions and content security. Multi-DRM and forensic watermarking can be optionally applied in the process of converting the original content into DASH or HLS stream format suitable for OTT service.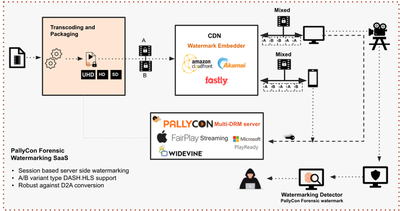 You can apply the T&P service by referring to the following guide documents.