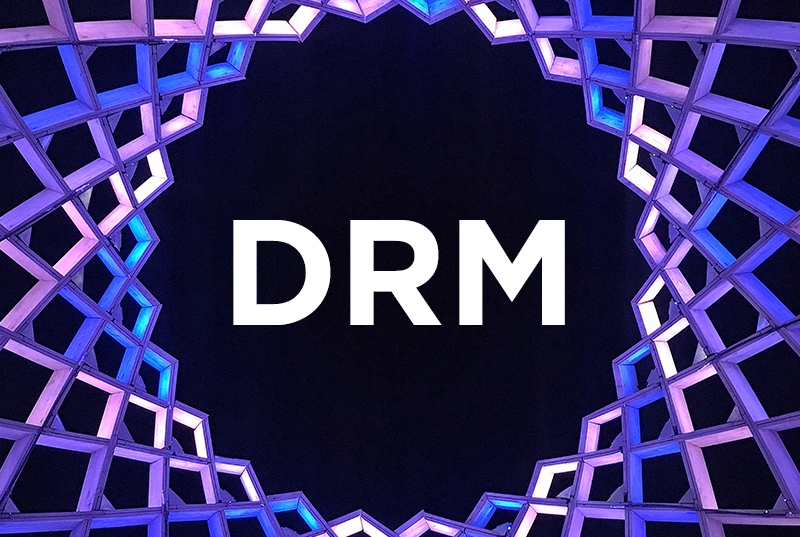 Understanding Digital Rights Management
Digital Rights Management (DRM) Protection For E-Books, Mobiles And Other Content
Digital Rights Management is an approach which is systematic and is used for the protection of copyright in connection to the digital media. This is also referred as DRM. This is a big help in preventing redistribution of digital media which is unauthorized and also can control the ways in which consumers are able to copy the content which they have purchased. The increase in online piracy of commercially marketed material, which was proliferated using the peer-to-peer exchange programs, is the main cause of the development of DRM programs. This DRM can be implemented by embedding a code that prevents copying, also specifying a time period for accessing the content and limiting the number of devices to install the media.
Methods and Applications
There are a number of applications and methods for DRM. Few listed below are able to give you a fair idea of what it is all about.
1. A company can set its server in a way so as to block e-mail which is sensitive.
2. An e-book server can restrict the access, printing and copying of materials based on the restrictions by the copyright holder of the content. This goes a long way in content protection.
3. A movie studio is able to include, in the DVD's, software limiting the number of copies a user is able to make.
4. A music label can release titles on a certain type of CD that can confuse ripping software.
Prevents Piracy
There are many of us who feel the use of DRM being overly restrictive. But considering the fact that every time someone who is downloading MP3 file of a song which is copyrighted instead of taking the trouble to buy the CD, the artist who has created the song and the music label who owns that copyright lose out heavily. This DRM is perfectly legitimate and is one way to bring some semblance into the world of piracy. Not to forget the movie industry, which seems to be losing out billions due to piracy. The drm is able to protect your content and can give you that peace you so desire, helping in not encouraging piracy.
DRM and Mobiles
With the changing times, many businesses are turning to mobiles for their businesses. Being able to use drm in mobiles ensures the safety of your content with integrity. OMA DRM (Open Mobile Alliance Digital Rights Management) is a mechanism of DRM defined by the Open Mobile Appliance. A mobile drm is designed in a way that can keep control over the media objects. It can govern the usage of the content, allowing the developing of the new end-user features and mobile content services of different kinds for service developers, content providers, service providers and operators.
Positives of DRM
This system is able to give the confidence to content providers by ensuring the digital media files are protected notwithstanding their distribution. The process of license acquisition enables companies to target customer information. A content owner being able to change the media file encryption keys on an everyday basis, or even after few hours, is sure of the protection. Getting hold of the best drm, you can ensure the protection of your content.
Daniel is a DRM specialist and has been associated with this industry for over 10 years. Other than this, he is addicted to reading and writing.